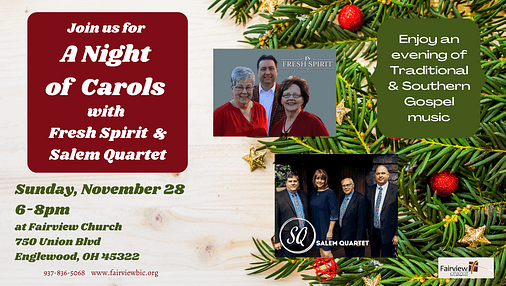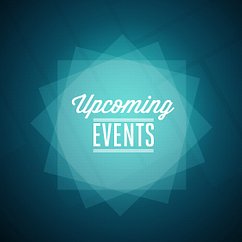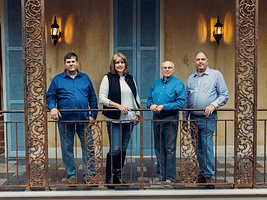 To schedule us for an event, please call:
Herb Peer at 937-248-7552 or
Email us at: bookings@salemquartet.net
We look forward to seeing you soon!
Rose Ave. Community Center & Church
November 12, 2021
6:30 pm
412 Rose Avenue
Washington Court House, OH 43160
Currently Accepting Bookings!
The COVID-19 Pandemic certainly affected our performance schedule BUT we are ready to sing! If you have a church service, special event, or a Thursday night that you would like to have us come and worship with your church or organization, LET US KNOW!
Collinsville Community Church
December 5, 2021
10:30 am
5089 Hamilton-Eaton Rd
Hamilton, OH 45004
5089 Hamilton-Eaton Rd
Hamilton, OH 45004
Phillipsburg Missionary Church
December 12, 2021
10:30 am
10493 S Dayton Greenville Pike, Brookville, OH 45309
Old Fashion Baptist Church
November 27, 2021
6:00 pm
824 2nd Ave
Sidney, OH 45365